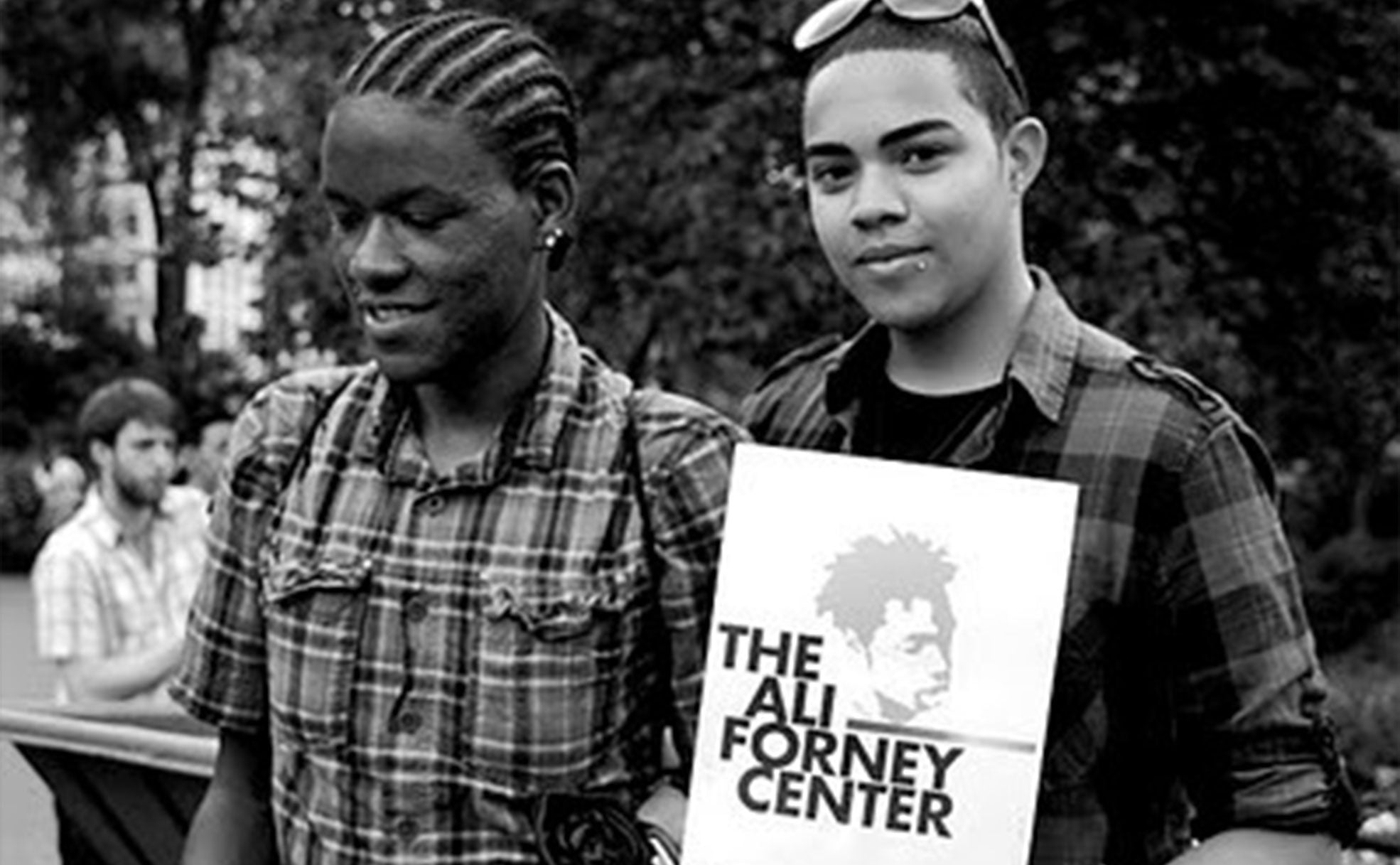 The Ali Forney Center
This is the story of Ali Forney. After facing rejection from his family and being placed in several foster homes Ali Forney, a gender nonconforming Black youth, was forced to live on the streets at the age of 13. Forney used the pronoun "he" as Ali and the pronoun "she" as Luscious. While surviving by doing street work, Forney committed to educating other youths like him about HIV prevention and worked with staff of social agencies to help other homeless youth. He also fiercely advocated for the NYPD to investigate the murders of homeless queer youths he befriended as cases like these often received little to no attention. Forney spent his life advocating for those youths who were being abused and murdered on the streets.
In 1994, Carl Siciliano met and befriended Forney at the homeless youth drop-in center in New York City where he was the director of at the time. It was also a time when a Roman Catholic organization was the only shelter in the city for homeless youths. However, many LGBTQ youths who felt unwelcome there chose to live on the streets instead turning to prostitution for economic survival. In 1997, Forney was shot and killed in Harlem and as with many murders of transgender and gender nonconforming people of color, the murder gained minimal press and remains unsolved.
Siciliano created the Ali Forney Center (AFC) to honor Forney's efforts to help homeless LGBTQ youth. Just as Forney committed to educating youths about HIV prevention and finding justice for those LGBTQ youths wrongfully murdered and abused, AFC aims to protect youths on the streets in the same way. AFC provides not only food, clothing, and shelter but its outreach team includes mentors, educators, and counselors who give guidance and direction to those who are at risk. Their ultimate goal is to provide appropriate medical, mental, and practical care so that they may go on to establish a life off the streets.  AFC started with just six beds in a church basement and has grown to now the largest LGBTQ homeless youth service provider in the US. They assist over 2,000 youths per year through a 24-hour drop-in-center, providing over 70,000 meals annually.
We donate 10% of profits from sales to organizations supporting immigrants and marginalized communities. We are proud to include the AFC as a cause partner through the end of June. To donate to them directly or to learn more about their phenomenal work, please visit www.aliforneycenter.org.
Source: NBC News, nyclgbtsites.org, Wikipedia, aliforneycenter.org