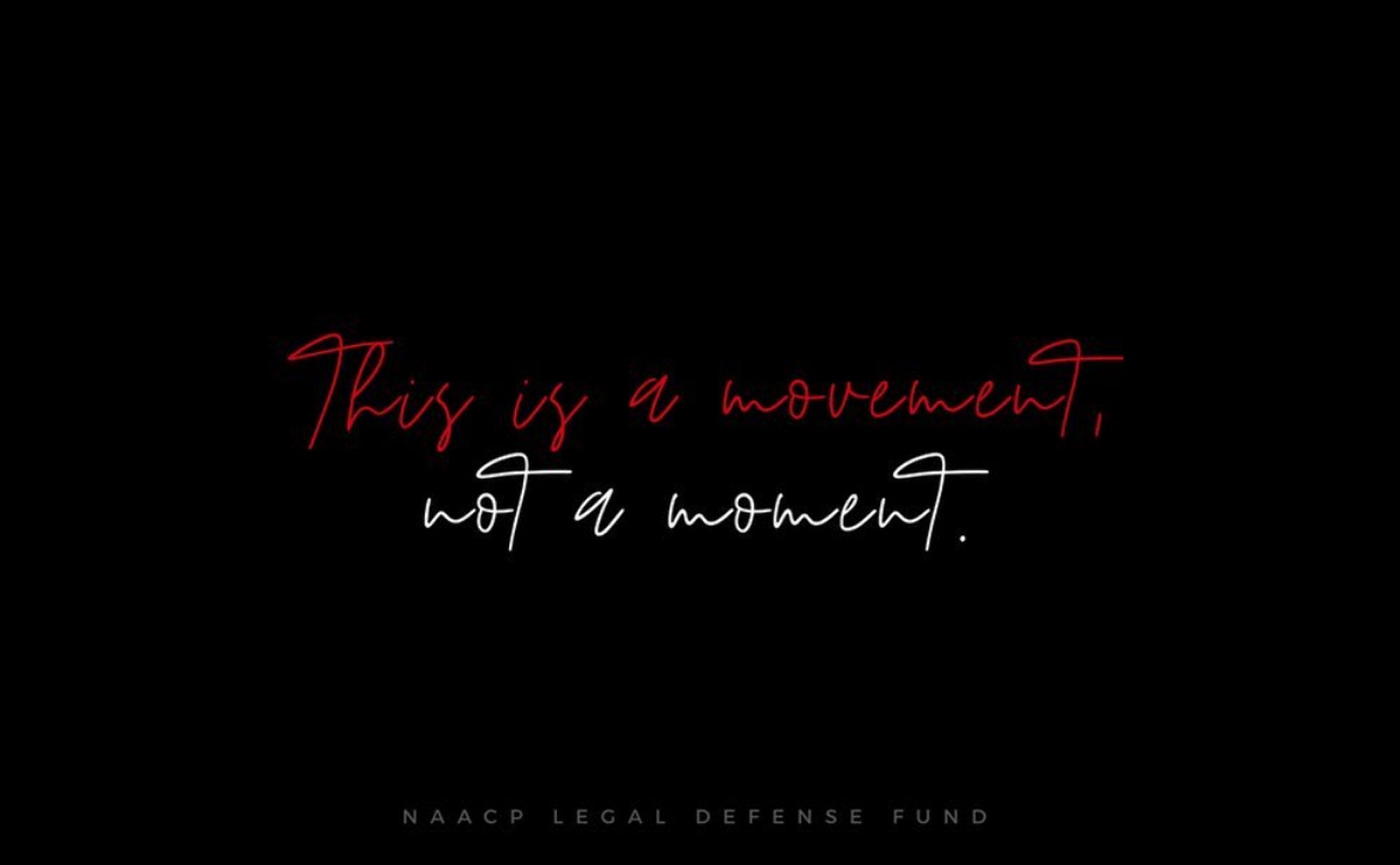 The NAACP Legal Defense Fund
The NAACP Legal Defense Fund (LDF) was founded in 1940 as the country's first civil and human rights legal organization. It was founded by legendary civil rights icon Thurgood Marshall at a time when any aspirations for equality and due process of law were challenged by widespread racial inequality. LDF's mission is to achieve racial justice, equality and an inclusive society.  
Through research, education and legal representation, LDF fights to defend civil and human rights across the nation. LDF has spearheaded key historic movements to bring structural change in expanding democracy, eliminating disparities, and achieving racial justice. In its first two decades, LDF took on the legal battle against enforced public school segregation, which culminated in Brown v. Board of Education. In 1954, the Supreme Court's unanimous decision to overturn the "separate but legal" doctrine of legal sanctioned discrimination, widely known as Jim Crow, was historic and a landmark decision. Since then, as a longstanding champion of economic justice, LDF has had many other groundbreaking victories and continues to work towards advancing the goals of racial justice and equality.
The very ethos of Chimmi is predicated upon giving back to those marginalized communities.  As the Criminal Justice, Economic Justice, Education, and Political Participation systems have a great  impact on those same marginalized people, it is without question that we give our support to LDF. And it is why LDF is one of the organizations we are donating 10% of our profits to this quarter. 
While LDF's primary focus is on the civil rights of African Americans in the U.S., the organization has played a significant role in promoting equality for Asian Americans, Latinos, and women in the U.S. and has also been involved in campaigning for human rights throughout the world. 
In addition to the direct legal support to those in need, LDF's scholarships, fellowship & internship programs are an integral part of their efforts in clearing a path for  the next generation to pioneer change. 
To learn more about LDF's mission and if you would like to donate directly to them, please visit www.naacpldf.org.