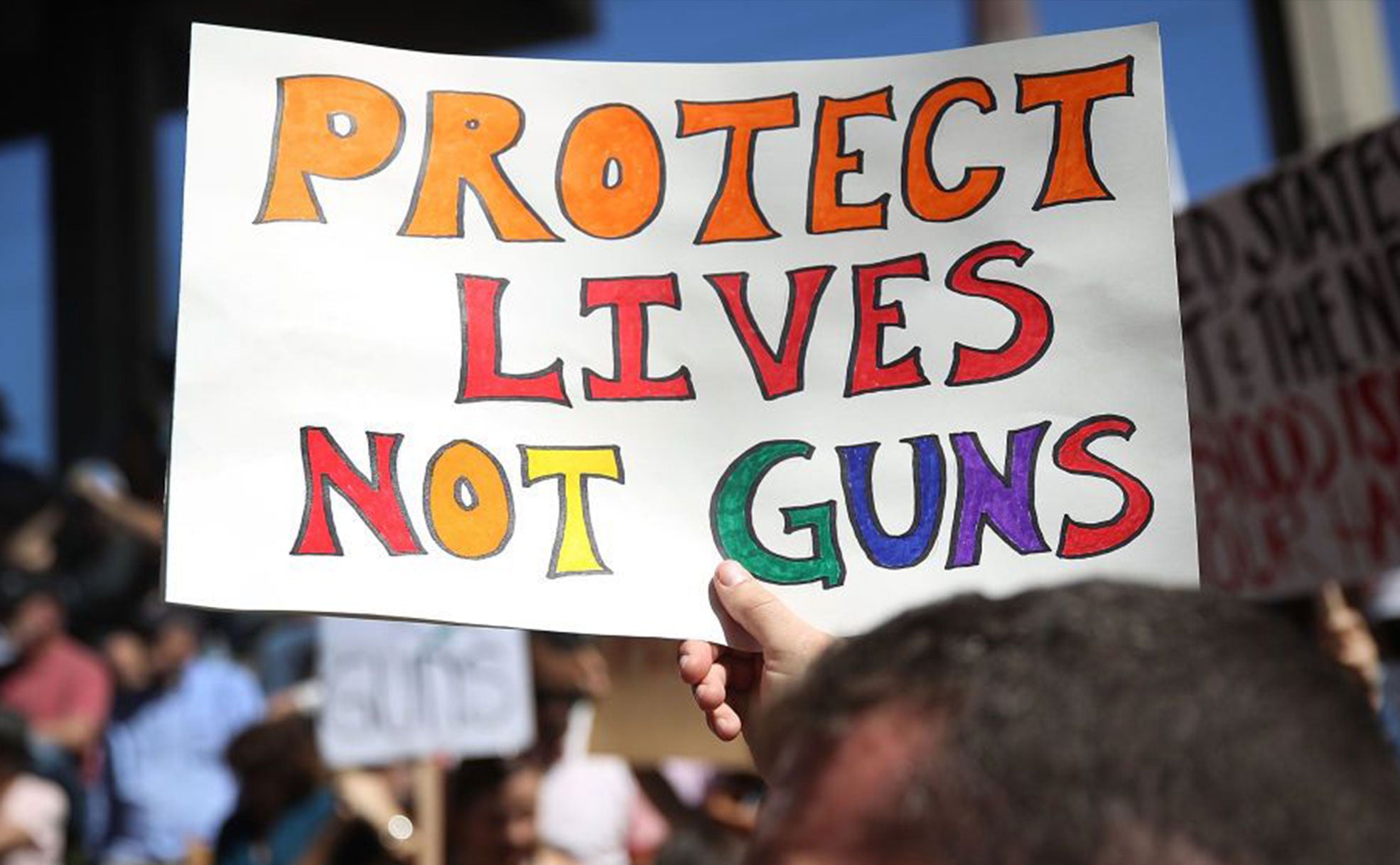 We Need Gun Control Now
Like many Americans we are incredibly heart-broken and frustrated by the mass shooting at Robb Elementary School on May 24, 2022. The shooting took place in Uvalde, a small town in rural Texas with a population of 16,000. The attack killed 19 students ranging from 2nd to 4th grade and 2 teachers.
In the last 2 months, there have been numerous high profile shootings targeted at minorities.
In Sunset Park, a predominantly Hispanic, Latino, and Asian working class neighborhood in Brooklyn, New York, a gunman set off smoke grenades in a crowded subway car and then opened fire. 23 people were injured.
A shooting spree in Dallas, Texas targeting Asian owned businesses, injured 3 women of Korean descent at a hair salon. 
A supermarket shooting broke out in Buffalo, New York in a predominantly Black community by an 18 year-old male. 10 people were shot and killed. 
A gunman attacked a lunch banquet at a Taiwanese church in Laguna Woods, California killing one person and wounding five others.
ENOUGH IS ENOUGH. We need ACTION NOW. We need gun control.
Below is a list of resources on how to take action and ways to help families of the victims. And please VOTE in elections to make your voice heard. 
DONATE TO FAMILIES OF VICTIMS
Verified GoFundMe links are saved in a hub rounding up fundraisers set up by friends and family members of the victims from the Uvalde shooting.
Victims First is a network of families of the deceased and survivors from over two decades of previous mass shootings. On their page, they state that "100% of what is collected goes DIRECTLY to the victim base so the victims' families and those wounded/injured are protected from fraud and exploitation."
Los Verdes Supporter Group based out of Austin, Texas launched their fundraiser to help with medical expenses. 
OTHER WAYS TO HELP AND TAKE ACTION
Mitch McConnell of Kentucky: (202) 224-2541
John Thune of South Dakota: (202) 224-2321
John Barrasso of Wyoming: (202) 224-6441
Roy Blunt of Missouri: (202) 224-5721
Joni Ernst of Iowa: (202) 224-3254
Rick Scott of Florida: (202) 224-5274
Marsha Blackburn of Tennessee: (202) 224-3344
John Boozman of Arkansas: (202) 224-4843
Mike Braun of Indiana: (202) 224-4814
Richard Burr of North Carolina: (202) 224-3154
Shelley Moore Capito of West Virginia: (202) 224-6472
Bill Cassidy of Louisiana: (202) 224-5824
Susan Collins of Maine: (202) 224-2523
John Cornyn of Texas: (202) 224-2934
Tom Cotton of Arkansas: (202) 224-2353
Kevin Cramer of North Dakota: (202) 224-2043
Mike Crapo of Idaho: (202) 224-6142
Ted Cruz of Texas: (202) 224-5922
Steve Daines of Montana: (202) 224-2651
Deb Fischer of Nebraska: (202) 224-6551
Lindsey Graham of South Carolina: (202) 224-5972
Chuck Grassley of Iowa: (202) 224-3744
Bill Hagerty of Tennessee: (202) 224-4944
Josh Hawley of Missouri: (202) 224-6154
John Hoeven of North Dakota: (202) 224-2551
Cindy Hyde-Smith of Mississippi: (202) 224-5054
Jim Inhofe of Oklahoma: (202) 224-4721
Ron Johnson of Wisconsin: (202) 224-5323
John Kennedy of Louisiana: (202) 224-4623
James Lankford of Oklahoma: (202) 224-5754
Mike Lee of Utah: (202) 224-5444
Cynthia Lummis of Wyoming: (202) 224-3424
Joe Manchin of West Virginia: (202) 224-3954
Roger Marshall of Kansas: (202) 224-4774
Jerry Moran of Kansas: (202) 224-6521
Lisa Murkowski of Alaska: (202) 224-6665
Rand Paul of Kentucky: (202) 224-4343
Rob Portman of Ohio: (202) 224-3353
Jim Risch of Idaho: (202) 224-2752
Mitt Romney of Utah: (202) 224-5251
Mike Rounds of South Dakota: (202) 224-5842
Marco Rubio of Florida: (202) 224-3041
Ben Sasse of Nebraska: (202) 224-4224
Tim Scott of South Carolina: (202) 224-6121
Richard Shelby of Alabama: (202) 224-5744
Kyrsten Sinema of Arizona: (202) 224-4521
Dan Sullivan of Alaska: (202) 224-3004
Thom Tillis of North Carolina: (202) 224-6342
Pat Toomey of Pennsylvania: (202) 224-4254
Tommy Tuberville of Alabama: (202) 224-4124
Roger Wicker of Mississippi: (202) 224-6253
Todd Young of Indiana: (202) 224-5623
Sources: NY Times, BuzzFeed, CNN