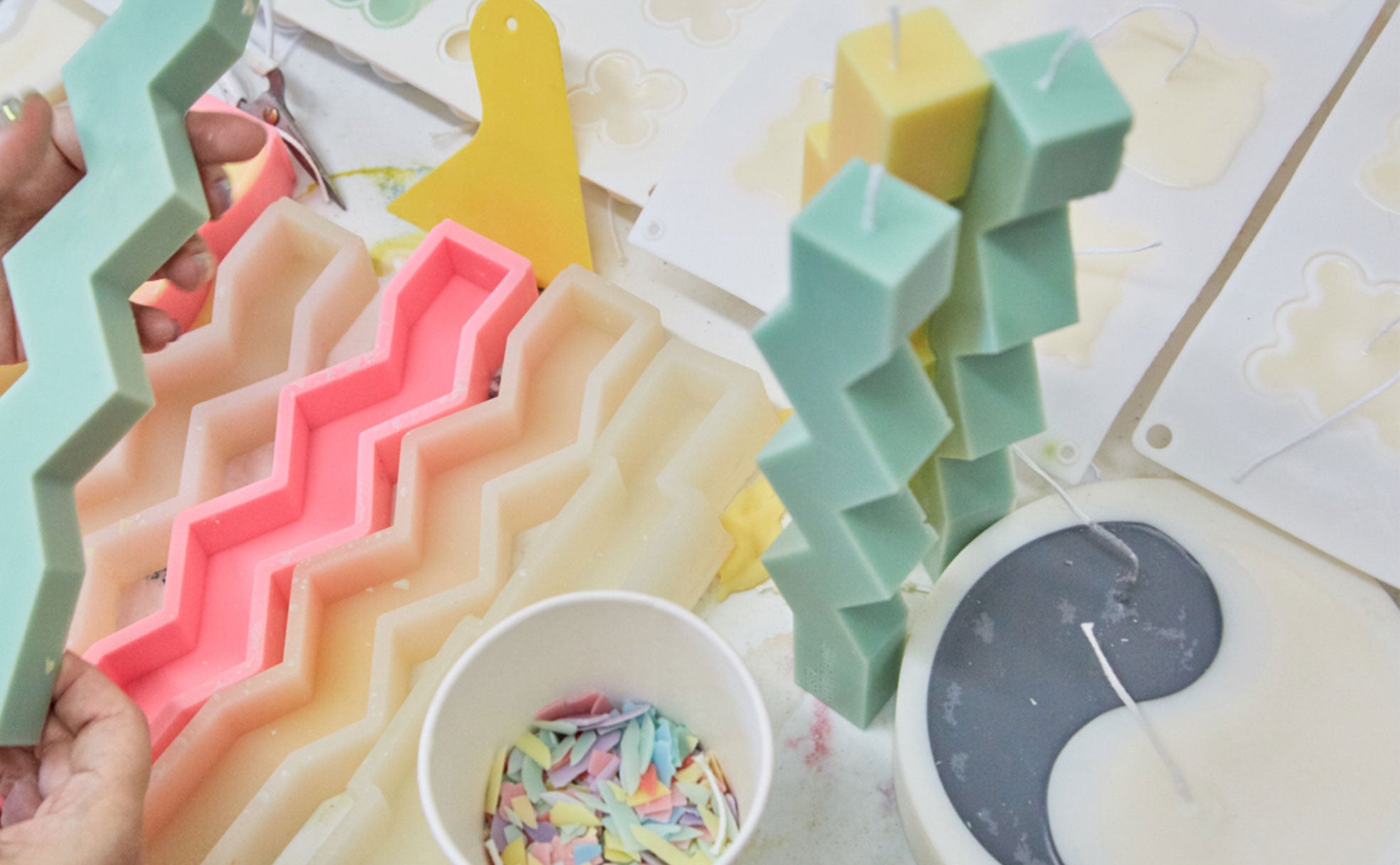 Brooklyn Meets Kawaii Culture
One of our favorite things about running WE ARE CHIMMI is the ability to build and connect with communities. The entrepreneurial community in particular is one that is near and dear to our hearts, especially in NYC. In addition to selling our own line, we always intended to shine light on other small businesses by selling their products on our site and telling their stories. 
We came across YUI Brooklyn on Instagram. We were so drawn by founder Yui Kobayashi's handcrafted, fun-shaped candles, her personal story of immigrating to New York from Japan and the challenges she faced with starting a small business, especially during the pandemic. Now her candles can be found at a variety of retailers like Urban Outfitters, Madewell, and WE ARE CHIMMI! We caught up with Kobayashi to learn more about her journey as an entrepreneur. 
Where are you from and what brought you to NYC?
I moved to New York from Japan six years ago. I first came to New York because of my husband's work.
What do you love about being in NYC?
New York is a place where I can be myself. I feel like I can do anything in New York. The wind of New York pushes me forward.
What was the inspiration behind your brand? Why did you decide to make candles?
I wanted to do something that I could only do in the United States. I wanted to make something that mixed the cutting-edge trends of Brooklyn with the Japanese culture of Kawaii, and I decided to give form to that with candles.
Where did you learn how to make candles?
I have not learned how to make candles anywhere. When I first started making Object Candles, they were only sold in Korea and Japan and I did not know how to make them. I looked them up on the Internet in Japanese and Korean, but I only knew bits and pieces, so I made them by trial and error. So I made a lot of mistakes at first. Candles look very different depending on the temperature of the day, the humidity, and the temperature of the wax. I thought it was just pouring wax into a mold first time, but it was so profound! But that's the fun!
What challenges have you experienced as an entrepreneur, especially during the pandemic?
Our studio was completely flooded by Hurricane IDA last year. This was a nightmare. Looking at our inventory of candles floating in the muddy water, I decided to give up making candles. However, when I posted my studio damage on Instagram Stories, I received many messages of support from all over the world. I realized that there are many more people who love my candles than I thought. I spent the next day and a week cleaning up my studio. It took three months to fully recover and I had to cancel many orders. But I decided to start making candles again to repay the many supporters.
What do you see for the future of your brand, YUI Brooklyn?
I try not to have goals or dreams. I just try my best to do what I want to do now. Then before I know it, I feel like I can grow little by little. Right now, my mind is occupied with creating original candle molds and planning and producing more Kawaii-focused products! I hope to sell my candles not only in the U.S., but also in my home country, Japan, as well as in other countries!
Check out select YUI Brooklyn candles on our site and be sure to give her a follow at @yuibrooklyn on Instagram.